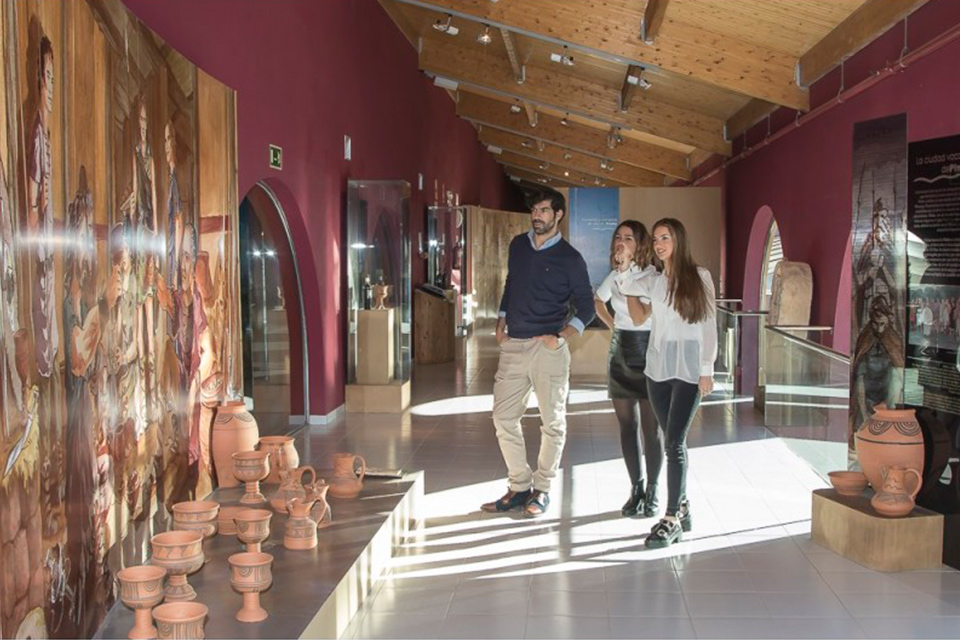 SELF-GUIDED TOUR WINE MUSEUM EMINA RIBERA DEL DUERO
A pleasant self-guided tour designed to learn about the origin and culture of wine in different ways with no need to book in advance. More information.
[calendarista-booking id="43"]
Book online and enjoy a 5% discount at the end of your reservation
A pleasant self-guide visit to learn about the origin and culture of wine different way with no need to book  in advance. Designed for all audiences, which reveals through panels, interactive screens, audiovisual, BIDI codes and other educational resources numerous aspects about the history of the area, the great relationship of the wine with the area Ribera del Duero since time immemorial, and the particularities of the vinification of the wines and products of the different wineries belonging to Matarromera Family Wineries.
Through the route of the Emina Wine Museum, you can see the elaboration room, the barrel room, the wine rack and the bottling plant of the Emina Winery. Bodega Emina is a benchmark in innovation and a pioneer in research and development in the field of viticulture and sustainability.
The self-guided visit to the Museum will conclude with a tasting in the Wine Bar of the winery that includes local artisan cheese, extra virgin olive oil from the olive mill Oliduero and one of the Emina wines, to choose one between:
Emina Verdejo (D.O. Rueda)
Emina Rosado (D.O. Cigales)
Emina Pasión (D.O. Ribera de Duero)
At the end of the visit of the museum, the garden of varieties deserves a walk, located in front of the main building, in which the different varieties of grapes are represented.
TOUR PRICE: 8€/ person
LOCATION : Ctra San Bernardo S/N, 47359 Valbuena de Duero
ESTIMATED TIME: 40 min
CAPACITY: 25 persons
LEVEL: No previous knowledge is needed
LUNES – SÁBADO
10:00 – 19:00

Contacto
Si lo prefieres, ponte en contacto con nosotros a través del siguiente formulario. Te contestaremos lo antes posible