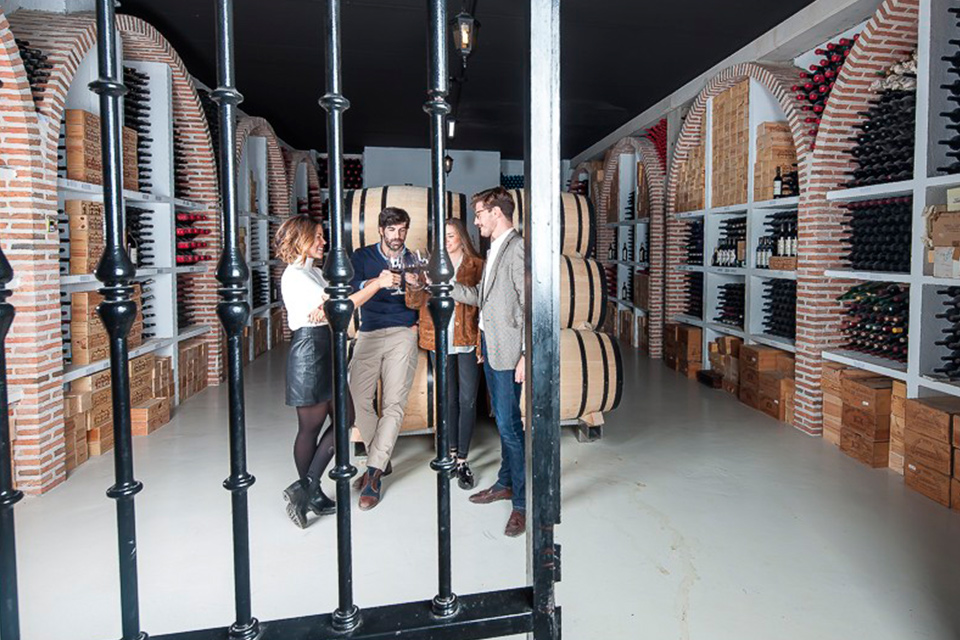 EXCELENCIA MATARROMERA-RENTO TOUR
Bodega Renacimiento is located in Olivares de Duero (Valladolid) where it is made a limited release wine, RENTO. More information
PRICE: 35€/ person
LOCATION : Ctra Renedo-Pesquera KM.30, 47359 Valbuena de Duero
ESTIMATED TIME: 90 min
CAPACITY: 12 persons
LEVEL: No previous knowledge is needed
Bodega Renacimiento is a winery located in Olivares de Duero (Valladolid) where it is made a limited release wine, RENTO. It is a building of the XVII century that had many different uses, recovered by the family of Carlos Moro to make an iconic wine with the proper blending of the old methods and the innovation ones. In this tour the tourists could know in depth all the work carried out during the winemaking process of our exclusive wine, RENTO. They could visit this old building proposing a new way of feeling the wine. Besides, the tourists could learn more about the features of Tempranillo grape. After the visit there will be an opportunity to taste four iconic Bodega Matarromera wines:
Matarromera Barrel-Fermented Verdejo
Matarromera Reserva
Matarromera Prestigio
Rento
PRICE: 35€/ person
LOCATION : Ctra Renedo-Pesquera KM.30, 47359 Valbuena de Duero
ESTIMATED TIME: 90 min
CAPACITY: 12 persons
LEVEL: No previous knowledge is needed
* During the improvement and expansion works carried out in Bodega Matarromera, this tour is temporarily moved to Bodega Renacimiento.
LUNES – SÁBADO
10:00 – 19:00

Contacto
Si lo prefieres, ponte en contacto con nosotros a través del siguiente formulario. Te contestaremos lo antes posible