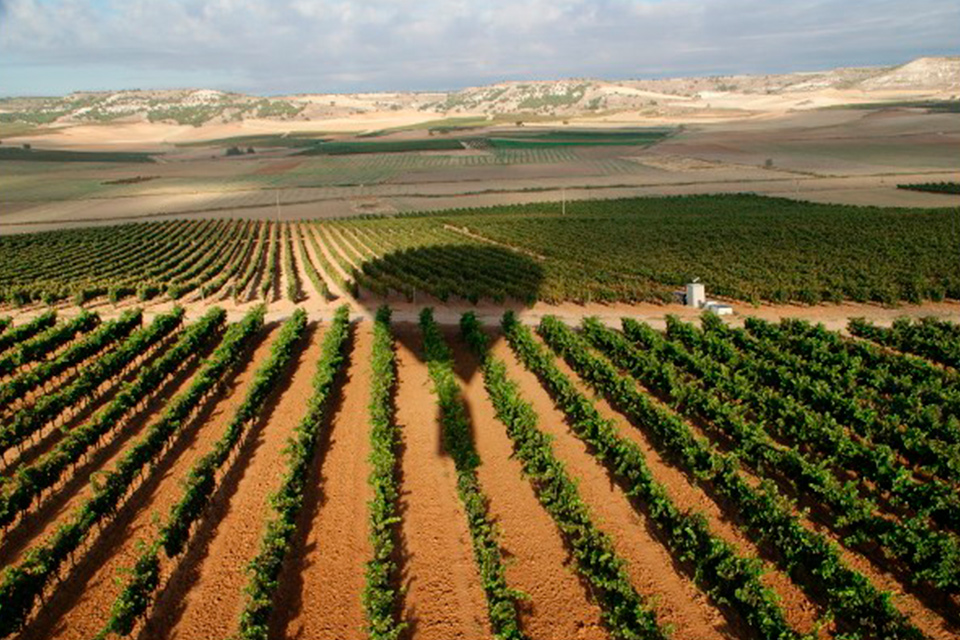 DE LA RIBERA…¡AL CIELO!
We highly recommend you an exclusive activity that you can enjoy according to the fixed timetable, flying over the Ribera del Duero wine region in a hot air balloon. More information
LOCATION: DO RIBERA DEL DUERO
ACTIVITY PRICE: 190€/ person
LEVEL: No previous knowledge is needed
We propose you an exclusive activity that you can enjoy according to the fixed timetable, flying over the Ribera del Duero wineregion in a hot air balloon.We started moving from Bodega Emina Ribera del Duero to the departure location, an special adventure while enjoying the breathtaking  views. At floor level, and after restoring your strenght after the flight, we will enjoy a picnic lunch at the landing site. A deeply fulfilling experience which gave you the opportunity of knowing the Ribera del Duero wine region from a different perspective, flying over a sea of vineyards, pine forests and historic buildings. The whole activity lasts around 4 hours, 1 hour flight. We meet early in the morning at dawn and we move to the takeoff area, where we have the chance to play a part in and even cooperate in it.  After boarding the balloon, the pilot will explain some concepts and safety measures during the flight he will answer the most frequent questions. Everything is ready to fly, it flies at dawn to make the best use of the moment of greater atmospheric stability, when the flight is safer.
In a magical way, very slowly, the balloon takes life, leaving the ground for an hour to experience the sensation of floating in the air and accompanying the wind in its evolution.
During the flight is well worth taking picture or playing dues to faboulous views!
You can fly over cities and towns, monuments, beautiful valleys, riverbanks, fields and it is common to observe all kinds of fauna.
One of the most exciting and fun moments is the landing.
 Once we landed we will serve you a Castilian lunch with local artisan products, cheese, chorizo, homemade rashers, fresh bread, beberages, pastas, etc., we will offer wine glasses and we will give you a diploma of baptism of flight personalized with your name.
No special equipment is needed to go flying, just comfortable clothes and shoes. Highly recommendable  to wear long trousers, footwear, camera and looking forward to spend a lovely day.  Recommendation; Not to carry bulky bags or backpacks with unnecessary weight.
With your feet back on the ground, we offer you the chance to immerse yourself in the culture of this great land of wine, visiting the Winery and Wine Museum Emina where you stepped in our tradition and history that will culminate with a special tasting of three of the wines made by the three wineries located on the Golden Mile belonging to Bodegas Familiares Matarromera
* Groups or business incentives, due to agenda issues could last less, always respecting the flight scehedules 
LOCATION: DO RIBERA DEL DUERO
LEVEL: No previous knowledge is needed
PRICE: 190€/ Per person
LUNES – SÁBADO
10:00 – 19:00

Contacto
Si lo prefieres, ponte en contacto con nosotros a través del siguiente formulario. Te contestaremos lo antes posible