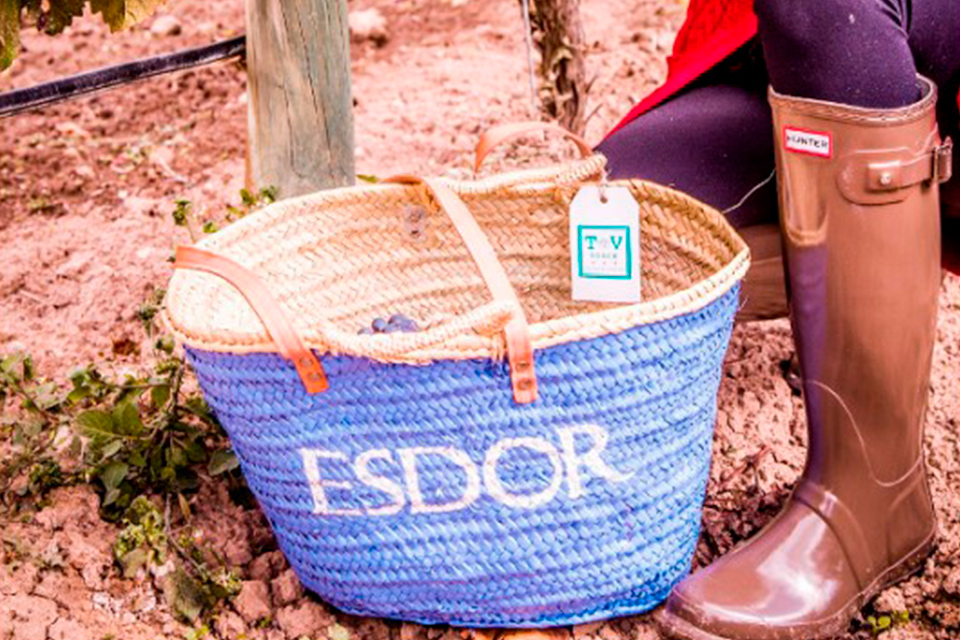 COSMETICATA BY ESDOR
A cosmeticata is a pairing with our cosmetics by ESDOR and our wines by Bodegas Familiares Matarromera. More information
TOUR PRICE: 25€/ person
LOCATION : Ctra San Bernardo S/N, 47359 Valbuena de Duero
ESTIMATED TIME: 90 min
CAPACITY: 12 persons
LEVEL: No previous knowledge is needed
A cosmeticata is a pairing with our cosmetics by ESDOR and our wines by Bodegas Familiares Matarromera.
It is an entertaining and a new way to enjoy, feel and taste all features, asromas, flavours both cosmetics and wines share. This tour includes a guided tour of the Garden of Grape Varieties and though Winery-Museum Emina located in Ribera del Duero.
At the end of the tour a tasting with cosmetics and wines will be done:
– Emina Verdejo white wine paired with Toning Body Scrub with Verdejo grape seeds VID Divine.
– Emina Crianza paired with Antioxidant Night Cream with red grapes polyphenols
– Emina Reserva paired with Serum Collection Nº 3 Global Detox
*Extra-virgin organic olive oil Oliduero from our Olive Oil organic mill and traditional cheese from Castilla y León, will be served at the end of the tour while you enjoy our fine wines
TOUR PRICE: 25€/ person
LOCATION : Ctra San Bernardo S/N, 47359 Valbuena de Duero
ESTIMATED TIME: 90 min
CAPACITY: 12 persons
LEVEL: No previous knowledge is needed
LUNES – SÁBADO
10:00 – 19:00

Contacto
Si lo prefieres, ponte en contacto con nosotros a través del siguiente formulario. Te contestaremos lo antes posible